Doctor of Philosophy (Ph.D.) in Education
Master degree holders are required to complete 3 courses from the following plus the doctoral dissertation.
REQUIRED COURSES
1. Social Philosophies and Education
2. History of American Education
3. Comparative Education
4. Educational Alternatives
5. Segregation and Desegregation in American Education
6. Cognition and Creativity in Education
7. Social Development and Education
8. Perspective on Life Long Learning
9. Theories of Application & Education Administration
10. School Community Relations
11. Research Education
12. Curriculum, Principles and Practices
13. Legal Aspects of Education
14. School Administration Project
15. Directed Research

GRADUATION REQUIREMENT
Doctoral students are required to complete all the required courses and to submit the dissertation consisting an original research. To graduate, doctoral candidates must achieve a grade of C (2.0) or better for courses that counted toward the degree and maintain an average grade of B (grade point average of 3.0).
Grade point average system:
A = 4.0 ;B = 3.0;C = 2.0;D = 1.0
ADMISSION REQUIREMENT
For admission to the program, candidates must meet the following criteria:
Master degree in related field; or
Demonstrate the ability to succeed in the Doctoral program
APPLICATION
All application must be submitted to Honolulu University (HK) Representative Office.
Each application package must contain:
A duly completed application form (Download PDF Application Form)
Copies of academic transcripts or records
Resume or proof of work experience
One passport-sized recent photo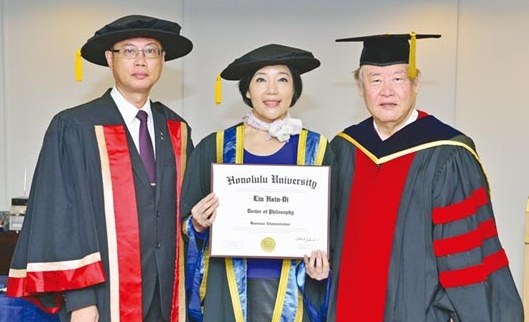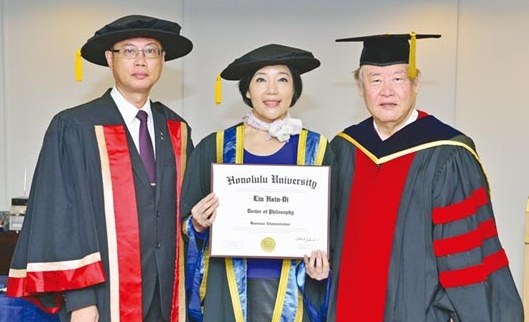 Strength of HU Online Programs
HU's academic programs are highly recommended by U.S. government representatives including Governor, Mayor, Congressman, etc
Students come from large corporations.
One of the best-value U.S. online programs in Asia
The credential is the same as the one offered in U.S.
Flexible Study Mode , No Stressful Examinations, Affordable Program Fee!