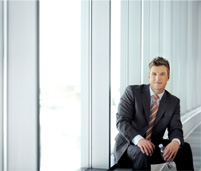 Strength of HU Online Programs
HU's academic programs are highly recommended by U.S. government representatives including Governor, Mayor, Congressman, etc
Students come from large corporations.
One of the best-value U.S. online programs in Asia
The credential is the same as the one offered in U.S.
Flexible Study Mode , No Stressful Examinations, Affordable Program Fee!
Depending on the previous study and qualification of an applicant, the bachelor degree program requires 10-20 courses. Candidates with a certificate, diploma, and professional qualification can apply for exemptions. Candidates with a 2-year diploma are required to take as few as 10 courses.
REQUIRED COURSES
The uses of accounting systems and their outputs in the process of management of an enterprise. Classification of costs and revenue on several bases for various uses; budgeting and standard cost accounting; analyses of relevant costs and other data for decision making.
Present the concepts and applications of cost accounting, various techniques to manage and control costs. Understand of the implications of cost allocation of various operations in effectively monitoring business performance. Identify areas for improvements in a complex business setup.
Provides an analytical understanding of financial management, and builds upon the fundamental principles of elementary accounting, economic principles, and the interrelationships underlying the techniques and data through which financial decisions are based. Students are presented with a cohesive, interrelated set of content, which merges fundamental principles into problem-solution techniques. Topics include financial analysis and planning, working capital management, capital budgeting process, and long-term financing.
Provides a comprehensive knowledge and understanding of the dynamics involved in managing in the modern organization. The history of management and its impact on the modern manager will be explored. In addition, the functions and elements of management will be examined. The four major elements of management: Planning, Organizing, Leading, and Controlling are covered in this course.
Descriptive statistics, elements of probability, probability distributions, sampling, estimation and confidence intervals, tests of hypotheses, linear regression and correlation, time series analysis.
Rules of law as they relate to business transactions. Definitions and classifications of law, court systems and procedure. Law of torts: intentional torts, negligence, defenses and liability. Law of contracts: requirements for enforceable agreements, defenses, third parties, performance and remedies.
This is an introductory course to organizational behavior. It provides a basic grounding in the principles of managing organizations, and methods for improvement of management skill through knowledge of organizational behavior. It also stresses the development of job-relevant skills. The material covers a wide range of behaviors. Topic areas can also apply to daily life.
The relationships between business managers and the social, economic and political environment within which they operate; business ethics, antitrust policy, social responsibility and consumer protection.
Analysis of production operations in manufacturing and service enterprises. Traditional approach to such areas as production planning, inventory control and quality control is combined with the application of quantitative tools including game theory, PERT, statistical quality control and linear programming.
The study of labor/management relations: the labor force, labor law, collective bargaining, grievance procedures and the development of industrial policy.
Introduces information about the broad context of international business including critical trends impacting international management and the legal and political forces driving international business. It also provides the essential elements of effective interaction in the international arena, and analyzes how to recognize and take advantage of strategic opportunities.
Presents an in-depth study of the communication process as it pertains to modern organizations. Topics include communication roles and responsibilities of managers, strategies involved in the communication process, and methods of communication, including writing, speaking, listening, and feedback. The course also explores communications ethics, nonverbal communication in organizations, intercultural and international factors in the communication process, and conflict management. Public relations, news media, and business meetings are investigated to provide greater insight into various communication forums and presentation methods.
Examination and analysis of procedures utilized for appraisal, evaluation and development of organizations and their human resources.
Practical analysis of principles of small business management and owner-operated businesses are covered including management methods, location decision making, financial support for startups, marketing management, common administration and control problems, and analysis of trends, professional practices, and family applications.
An analysis of the procedures involved in procuring and orienting individuals to an organization. Recruitment selection, induction and individual follow-up methods are evaluated.
Introduces economic theory and practice, specifically the economic system of supply and demand. It includes the affect this system has on business and individuals, especially in the making of decisions. It also introduces the foundations of economic reasoning and central key terms, laws and concepts of economic analysis and understanding.
Develops a strong and comprehensive understanding of consumer behavior principles including background and tools necessary to the discipline. Develops skills necessary to determine the cultural and social dimensions of consumer behavior; ethical considerations in marketing and consumer practices; consumer needs and motivation; and the impact of consumer perception on marketing strategy.
This course examines how managers can utilize modern human resource practices in order to improve company performance and efficiencies. Topics include staffing for quality, outsourcing, use of core and contingent workforce, managing workforce commitment and performance, managing careers, and reward systems.
This course presents in-depth survey of marketing management and development of advertising/sales production organizations. It deals with analysis, promotions, personal product development.
Addresses the management of information technology in today's complex business environment. The planning and development of systems that use and deliver information technology is a major focus. Jargon, issues, tactics and strategies concerning information technology are examined. Case studies and the web are utilized to study corporate usage of technology
GRADUATION REQUIREMENT
To graduate, students must achieve a grade of D (1.0) or better for courses that counted toward the degree and maintain an average grade of C (grade point average of 2.0).
Grade point average system:
A = 4.0 ;B = 3.0;C = 2.0;D = 1.0
ADMISSION REQUIREMENT
For admission to the program, candidates must meet the following criteria:
High school diploma or equivalent, or
Post-Secondary Certificate or Diploma, and
Satisfaction of the English Language requirement
APPLICATION
All application must be submitted to Honolulu University (HK) Representative Office.
Each application package must contain:
A duly completed application form (Download PDF Application Form)
Copies of academic transcripts or records
Resume or proof of work experience
One passport-sized recent photo
Application and registration fees