Bachelor of Arts in Psychology
Depending on the previous study and qualification of an applicant, the bachelor degree program requires 10-20 courses. Candidates with a certificate, diploma, and professional qualification can apply for exemptions. Candidates with a 2-year diploma are required to take as few as 10-12 courses.
REQUIRED COURSES
3 Core Courses:
- PSY 431 Statistics with Computer Applications
- PSY 433 Physiological Psychology
- PSY 435 Experimental Psychology

Select 9 courses from below (at least 4 courses in either group)
Group A
- PSY 419 Developmental Psychology
- PSY 422 Theories of Personality
- PSY 428 Abnormal Psychology
- PSY 450 Counseling Psychology
- PSY 452 Psychology of Women
- PSY 460 Industrial and Organizational Psychology
- PSY 465 Clinical Psychology

Group B
- PSY 401 Social Psychology
- PSY 410 Theories of Learning
- PSY 440 History of Psychology
- PSY 442 Motivation and Emotions
- PSY 444 Sensation and Perception
- PSY 454 Cognitive Processes

GRADUATION REQUIREMENT
To graduate, students must achieve a grade of D (1.0) or better for courses that counted toward the degree and maintain an average grade of C (grade point average of 2.0).
Grade point average system:
A = 4.0 ;B = 3.0;C = 2.0;D = 1.0
ADMISSION REQUIREMENT
For admission to the program, candidates must meet the following criteria:
High school diploma or equivalent, or
Post-Secondary Certificate or Diploma, and
Satisfaction of the English Language requirement
APPLICATION
All application must be submitted to Honolulu University (HK) Representative Office.
Each application package must contain:
A duly completed application form (Download PDF Application Form)
Copies of academic transcripts or records
Resume or proof of work experience
One passport-sized recent photo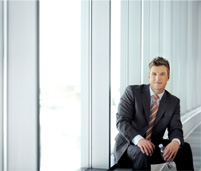 Strength of HU Online Programs
HU's academic programs are highly recommended by U.S. government representatives including Governor, Mayor, Congressman, etc
Students come from large corporations.
One of the best-value U.S. online programs in Asia
The credential is the same as the one offered in U.S.
Flexible Study Mode , No Stressful Examinations, Affordable Program Fee!